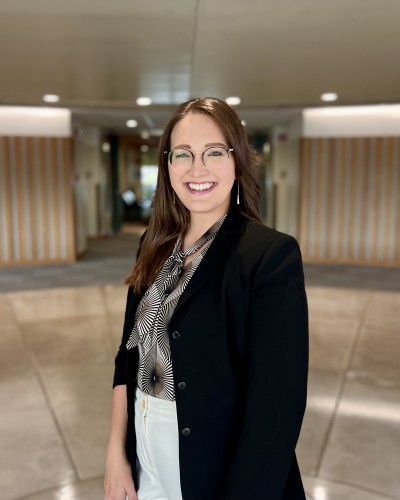 Editor-In-Chief
My name is Angela Pruitt and I am the Editor-in-Chief for The Journal of Gender, Race & Justice, Volume 26. I grew up in Michigan and spent my adult life thus far in Florida before coming to Iowa for law school. I have three brilliant children, a fabulous partner, two rambunctious dogs, and two easygoing cats! 
Studying criminology and criminal justice in undergrad helped shape my understanding of the deep systemic injustices plaguing our legal system and the intersectional nature of these injustices which ultimately directed me to law school. The Journal was a natural choice for me as a Student Writer considering my progressive ideas and my desire for a community of people passionate about social justice. I am humbled to be appointed Editor-in-Chief and am honored to work with a Board of such outstanding people as we elevate the under-represented and oft-overlooked voices in legal scholarship. 
After graduation, I plan on working in public interest, specifically on impact litigation related to upholding the separation of church and state.