Julia Zalenski (Class of 2013)
Julia Zalenski is an Assistant Public Defender for the Iowa City Public Defender's Office. Originally from Williamsburg, IA, Julia received her bachelor's degree from the University of Iowa in International Studies (Human Rights). She served as Editor-in-Chief of the Journal of Gender, Race & Justice, Volume 16.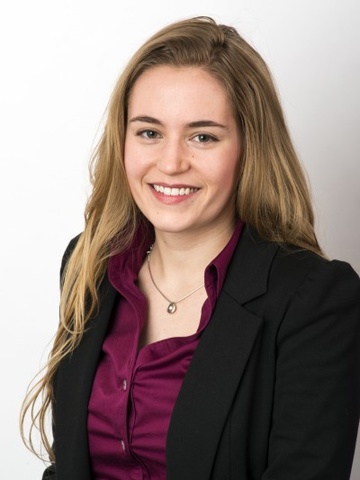 What did you most enjoy about the Journal of Gender, Race & Justice?
 My favorite part of JGRJ was how it drew together people with so many different interests and passions who all shared the central commitment to using the law to advance justice. I learned something from every person I worked with on JGRJ.
How did your experience on JGRJ influence your career path? 
I think the most important thing JGRJ left me with is that it is always possible to find a group of people who will share your commitment, whatever it is. If you look for colleagues who share your passion, you'll find them!
What have you been up to since being on JGRJ & graduating from Iowa Law?
After graduating I clerked for Judge Hilda Tagle in the U.S. District Court for the Southern District of Texas. I then came back to Iowa City and practiced immigration law for a year before clerking for Judge Jane Kelly on the Eighth Circuit Court of Appeals. After that I joined the Iowa City Public Defender's Office as a Gideon Fellow, and am now there as an Assistant Public Defender.
We know that you're great Public Defender, but you also have expertise in Criminal Immigration Law?
In addition to maintaining a regular criminal caseload, I serve as a statewide immigration expert for both public defenders and appointed counsel. I review cases where the defendant is not a citizen of the U.S. and advise the attorney about the potential immigration consequences, to ensure that the defendant can make an informed decision about their case and the attorney can provide the best representation possible. 
What is your favorite part of being a Public Defender?
I am so glad every day that I can work with people who are truly passionate about public defense. Indigent criminal defendants bear the burden of so many injustices in our society, and non-citizen defendants are even further marginalized. I don't think there's any other job that would allow me to serve the community I love, resist and reduce the harms inflicted by the carceral state in individual cases, and advocate for deeper structural change at the same time.